Crisis management, an integral part of the Human Resource management is vital, irrespective of the industry a business operates in.  A sudden crisis due to external or internal factors leaves a business in such a turmoil that employers might have to take draconian decisions, repercussions of which could be unpredictable.  A couple of those decisions could be layoffs or arbitrary turndowns and unpaid furloughs. Even when the businesses were on their lowest ebb, there is always a scope for the Human Resource Strategists to play a key role in choosing to be employee centric or employer centric.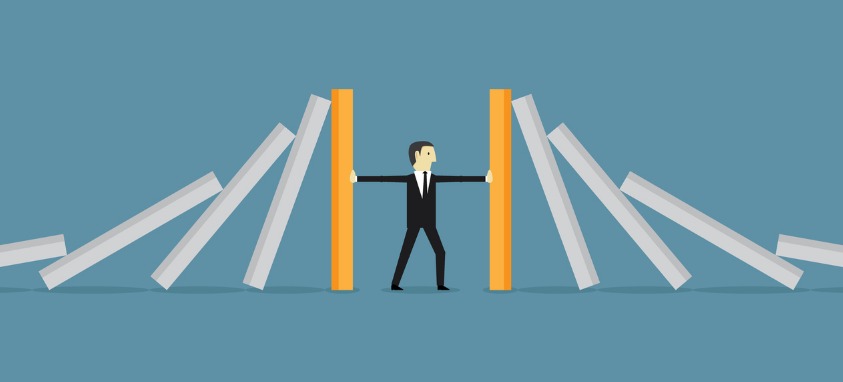 Southwest Airlines in the year 2011, consequent to the terrifying 9/11 episode, had displayed extraordinary results in surviving crisis with a strategical approach. Herb Kelleher, the legendary Co-Founder of Southwest Airlines put forward the media, a lucid and bold policy of  "Employees first, Customers second and Stakeholders the last!" Emphasising on this statement, he said it was not just a policy, but it was their Philosophy. Reminiscing the words of Zig Ziglar, "You don't build a business, you build people, and then people build the business", the lines hold good for every employer who stands exemplary in building trust and relationships over monetary value. Since it was a strategical approach, the vision was beyond a bird's eye view. Here are a few highlights that I could comprehend from the strategy and HR interventions of Southwest Airlines on how Human Resources can be humane amidst crisis despite being excoriated by the outside world.
Downsizing was ruled out as an option:
Only when you know you have a goal to accomplish, you would work hard. Their goal was "zero layoff "come what may.  They dipped into the cash reserves, halted the purchase of new planes and construction of new headquarters but never thought of downsizing! The company was focused on boosting the productivity of the employees by keeping their talent management intact. Being employee centric, they were cognisant of the employees' needs and that's exactly what their employees reciprocated – pioneering efforts and more flexibility in working hours there by contributing to more productivity.
Employee Ownership:
There is a subtle difference in giving the employees ownership and giving them control. Enough autonomy was given to them to come up with new ways to cut costs. The Pilots were asked to come up with ideas to save fuel. More autonomy means more ownership which is directly proportional to more productivity.  Especially, employees of current times are astute and prefer autonomy over micromanagement. If people really feel the ownership and job security, they would happily come to work even on a Christmas eve because it's no more working for someone, it's like working with someone on achieving a common goal.
Never scorn an idea:
The ownership given not only provides a sense of job security but also help the employees parlay their creativity to come up with ideas that helped the business be stable. Every idea was paid heed to. Even if they had to turn down any idea there was a reasoned turndown.
The Gen Y and Gen Z hails leaders who allow them to fail and learn without the fear of aftermath, understanding that six sigma cannot be achieved under pressing timelines. Coercion was never a path to innovation.  Tom Watson Jr., the figurehead of IBM, once summoned the Vice President to discuss a failure in development project. He was astound as the VP was prepared to submit his resignation as an acceptance to his failure, however, Mr. Watson nodded in denial and said, "You are certainly not leaving after we just gave you a $10 million education". These words need no elucidation!
Trust:
Trust is one of the pillars of success. It is very hard to gain the trust of employees because most of the people join out of need, some of them stay out of comfort, some of them stay to grow with the company. Whatever it is, trust gained and maintained, help the business to retain talent irrespective of times, gruelling or growing. The brand image of the company rose to another level of applause in the long run gaining both financial advantage as well as competitive advantage.
Retrenchment Vs Redeployment:
Offshoring was one of the ways to cut costs. If retrenchment and layoff are removing the employees from their position forever, offshoring and redeployment are ways to eliminate the position in current location and outsource from a location where labor costs would be comparatively lower. This wins loyalty of the employees.
A good employer would provide a career not just job and a good employee would prefer a career over job. A responsible employer wouldn't think of laying off a career unless he thinks it's just a job. A regular training need analysis, internal surveys to be cognisant of the dynamic needs of the business as well as the employees, a proper succession plan; all would add to crisis management and keep up the morale and ethics of Human Resource Management. Some businesses believe in profiteering and least care about employees. Once a HR official said, "Stop entertaining the employees. The more you respond, the more they would expect". The major responsibilities that HR has to handle are the queries raised by employees , solve issues related to work. All that a HR has to do is to address them with patience and diligence. Isn't that why the name is "Human" Resources? Employees are power, when their qualifications and skills are identified, trained to fit the business requirements and deployed in departments accordingly. When the business loses a qualified person that it chose after a good two to three rounds of interviews, it is to be remembered what Peter Schutz aptly said, "Hire Character, train skill".
It is a myth that brand image, financial stability and competitive advantage is built by how businesses treats customers, but it is built by how they treat  their employees who in turn treat the customers. A ripple effect of positivity is dire need of the hour and HR intervention would be commendable  to treat employees as partners but not adversaries in the times of crisis.